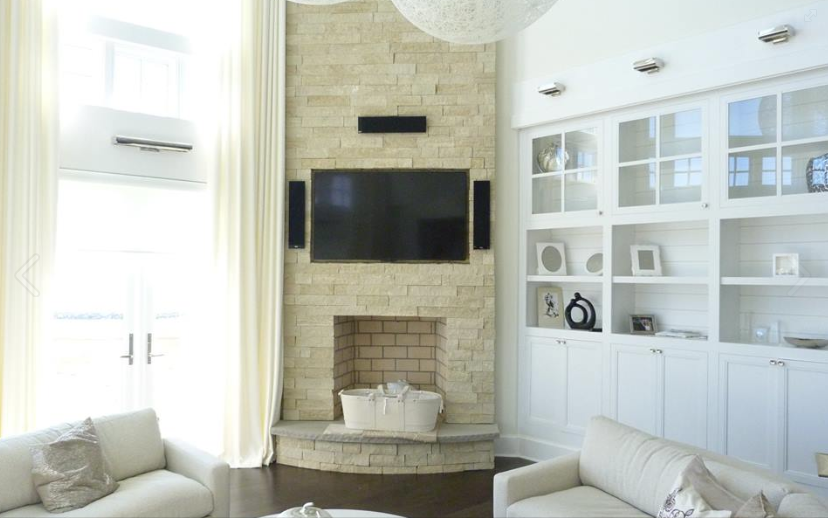 So, you want to incorporate a high-end audio system into your living room, your finished basement, or even your bedroom but you don't want to do it at the expense of your home decor. This might seem like an impossible task, but there are actually a number of ways that you can do it. If you're looking for inspiration, you can see The Appliance Guys Sydney website for some great examples of how to seamlessly integrate technology into your home design.
You can fill your home with rich sound when you're watching a movie or listening to a playlist and, more importantly, you can do it without compromising your home's interior design. Here are some ways you can go about doing it:
Install speakers into the ceilings and walls in your home
One of the most effective ways to integrate better audio into your home without screwing up the look and feel of your decor is by installing speakers for an audio system in your ceilings and walls. In-ceiling and in-wall speakers have become a lot more common in American homes in recent years because they're capable of delivering amazing sound without taking up a single square inch of space. You can hide them in corners of your home so that no one will be able to see them, but they'll certainly be able to hear them when they're turned on.
Choose speakers that match your home's decor
When you think about the speakers that typically come with a surround-sound system, you probably think about big, black boxes that don't look very sleek. You can still find these kinds of speakers with many audio systems, but you can also find ones that have veneers that are designed to match the decor inside of many homes. It's all about finding the speakers with the best veneers based on your home's specific design.
Look for speakers that are on the smaller side
Once upon a time, people thought that they needed to buy big speakers to get the big sound they were looking for in a home audio system. This isn't true anymore! You can find plenty of speakers that are on the smaller side that will deliver even better sound than their much larger counterparts. It's all about putting the right speakers in the right places throughout your home to get the sound you want without affecting your overall decor.
Do you need help integrating sound into your home without having it take a toll on your decor? Shore Home Solutions can set you up with home surround sound setup and installation services. We offer a wide range of speakers, including many in-ceiling and in-wall options, and can show you ones that'll work well in your home. Call us at 410-878-2448 today to see what we have that will best suit you and your home!